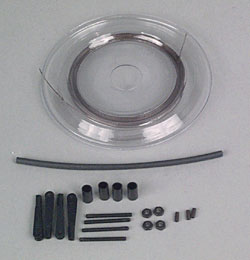 This is the Great Planes 2-56 Pull-Pull System. FEATURES: Provides light weight and precision control of rudder and elevator...
... more info
This is the Deluxe 4-40 Pull-Pull System from Great Planes. It allows for an all-pull system, providing a positive...
This is the Dubro Heavy Duty Dual Pull-Pull System for .40-.91 planes. FEATURES: Heavy duty parts...
... more info
This Micro Pull-Pull system gives you precision control! Comes complete with 4 Du-Bro Mini E/Z Connectors, 8 aluminum crimps, 10 feet of 10...
Your IP Address is: 34.239.177.24